May 22nd
Lil Jimmy Campground(384)-Fiddleneck Spring(410.6)
Today's Mileage: ~26.6mi
Today was officially the first detour I've taken. About four miles of the trail was closed to protect the mountain yellow-legged frog. The PCTA had given hikers an 18mi detour and we all realized that instead of that, we could walk about 5mi on Hwy 2, which was coincidentally closed due to a landslide.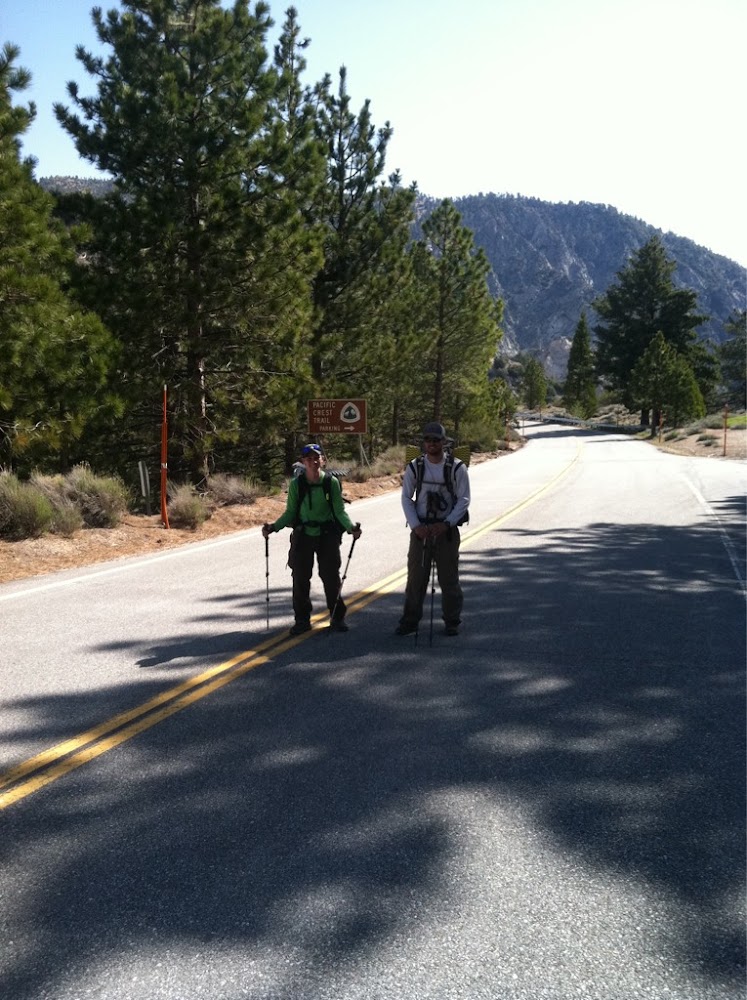 We had a good sized group around us most of the day because so many of us were at the camp last night. There was the Shotgun Sisters, Cow Bear and Punisher, Blister, General Zad, and Stumbling Goat and Thumper. We even acquired two of the No Babies members (Alex and Wiz) who hiked over Baden Powell to get into camp late last night.

We all hiked the road together and then played leap frog throughout the day. We are currently camped with Blister who we've hiked with before and is really enjoyable. There have been a lot of great people around us lately and that has been fun. The second half of the day, we started hiking in a section that had a huge detour last year due to forest fire. This section just opened at the beginning of May and we are all happy because last year it was a 47mi detour with a lot of it being a road walk. Tomorrow, it will be a 5mi detour on a mountain road. So much better! Here is what the burned section looks like now.

We finished early at 5pm and were happy with our mileage, so we called it a day. I am getting spotty reception and was able to catch up on emails. Hoping to continue catching up on 30 Rock and The Office if the signal is strong enough!
That's pretty much it for today. We passed mile 400 hundred today! Lately, we've all been noticing how close we are to Kennedy Meadows and the Sierra. It will be early to mid June at the pace we're going and it seems so soon!