May 10th
So after a draining day yesterday, a zero in Idyllwild was just what I needed. Idyllwild is an adorable little town! I spent 90% of the day relaxing in the cabin, but the little I saw was great! Everything is within a 3 block walking distance which is very nice for sore feet. I was able to get my resupply box, catch up on some shows on Hulu, catch up on emails and phone calls, patch my NeoAir, and dry out my tent and shoes.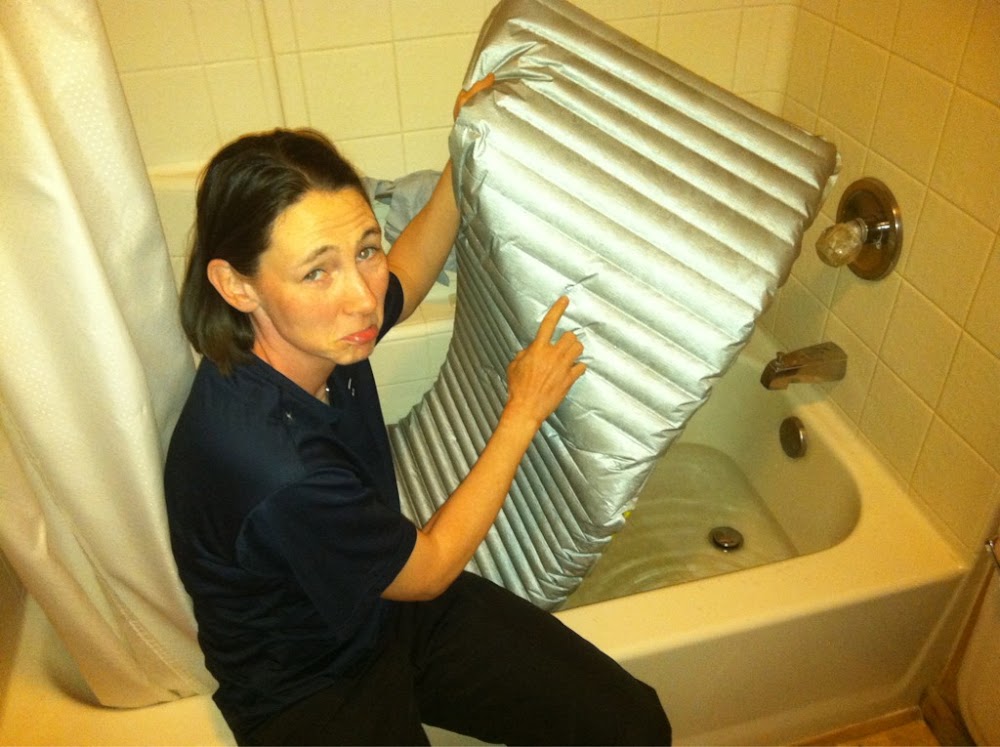 I found the hole in my NeoAir by putting it under water in the tub.
Most importantly, Top Shelf and I were able to get that ever elusive first chocolate milkshake. Just a great relaxing day and I was able to spend most of it off my feet, which was the top priority.

While we were in town, we found out that most hikers chose to come into Idyllwild early at Hwy 74 due to the inclement weather. Since today was calmer weather, many did that section today. Many chose to slack pack it and/or hike it backwards going north to south. Slack packing is when you leave most of your gear in town and only take what you need for a day hike. Sometimes people take tent as a precaution. Those who did it backwards did it to avoid the strenuous elevation that we had gone through. In the hiker world they say "Hike your own hike," and every hiker makes their own choices for themselves. Top Shelf and I are very proud to say we did that section south to north without slack packing it.
Tomorrow's hike is the intimidating Fuller Ridge that we've been hearing about since kick off. It will be the highest point yet at just over 9000ft and there is sure to be stretches of snow. I've heard people are getting through okay without the ice axe or microspikes, so I just added baskets to my poles and hope that will be sufficient. The weather looks much better, so it should be a good day for a big elevation hike.